Features
Hop On Vienna is a new sightseeing experience combining your smartphone with public transportation. The app provides a guided and location-based audio tour to the city center of Vienna.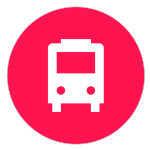 Public Transportation
As the app is using existing infrastructure  you will be in touch with local people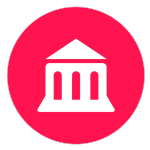 Top Sights
Our narrator Susanna tells you the most important facts of various sights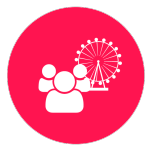 By Viennese Locals
We give you an insight how we enjoy living in this city
The story behind Hop On Vienna
by Jona Hoier
I like to travel. I enjoy exploring a city by public transportation – not only because it is low priced but mainly because then I feel like breathing in the cities spirit. The feeling of being brand-marked as a tourist makes me usually feel very uncomfortable. Still sometimes I would like to know some facts about buildings or places I visit.
Once I also tried out one of these sightseeing hop on hop off bus services in Rome – not only that I have actually already seen most of the places on my way from the Airport to the hotel the worst experience was that I felt like in a touristic ghetto on wheels. I was very disappointed after spending ~15 € on a single ticket.
Well a few months later while visiting London I spent a couple of days in several public buses enjoying the cruise through the city – On that trip I came up with the idea of what turned out to be Hop On Vienna today – a combination of smartphone technology, a guided audio tour and public transportation!
Team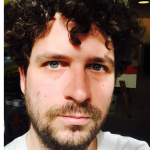 Jona Hoier
Concept & Idea
Technical Development
Content Creator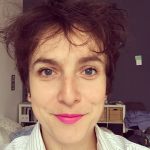 Karin Cepin
Visual Design
Content Creator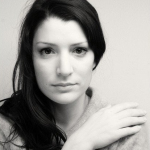 Susanna Kellermayr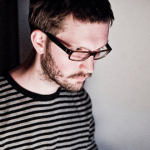 Gerhard Daurer
Contact
Please get in touch with us for additional information about Hop On Vienna. We would be happy to receive comments, feedback, etc.
Office Vienna
Jona Hoier Media Arts & Design
Volkertplatz 1/2, 1020 Wien
email: write@hopon.eu